Resort Wear Men's Beachwear 2022 | Beach Vacation Clothes
Dec 11, 2021 by BrosWear | Men's Clothing Shop | Casual & Vintage
A vacation for a few days would definitely be a good idea if you want a break. Head to the beach or climb the mountains, you could also plan a trip abroad with your friends or family. Spend some quality time with your closed ones or enjoy your time alone.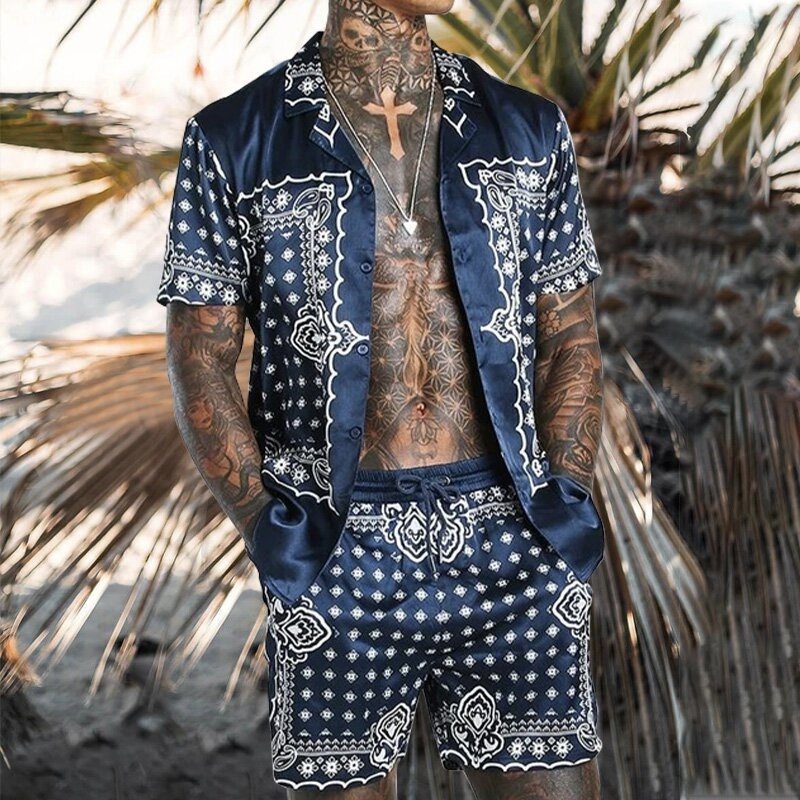 If a vacation is on your mind and you wish to escape the routine, then here's some beach vacation clothes outfit ideas for you! Here we've found some amazing vacation outfits and the vacation clothes are definitely worth trying. Up your style game even when on vacation and post dope pictures on SNS.
What is men's resort wear?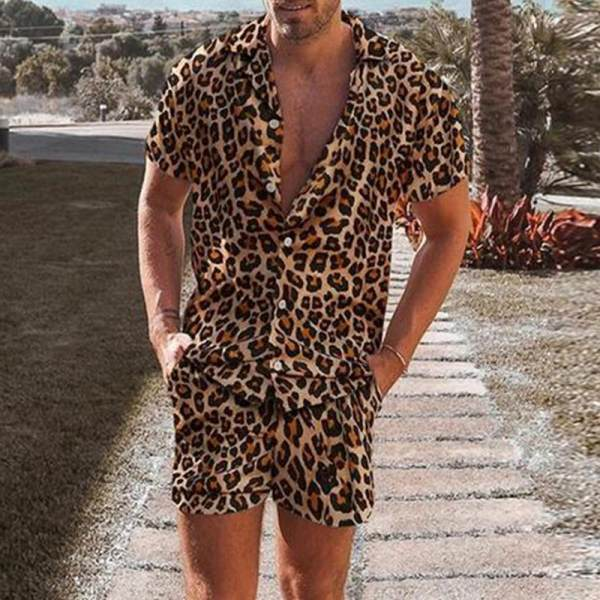 In the strictest sense of the term, men's resort wear is exactly what it sounds like: comfortable beach attire meant to be worn when you're vacationing in a sunny climate. Over the years, this fad has trickled down to anyone looking to vacation in style, no matter the season. Think shorts, T-shirts and short-sleeve button-down shirts in lightweight fabrics and colorful hues.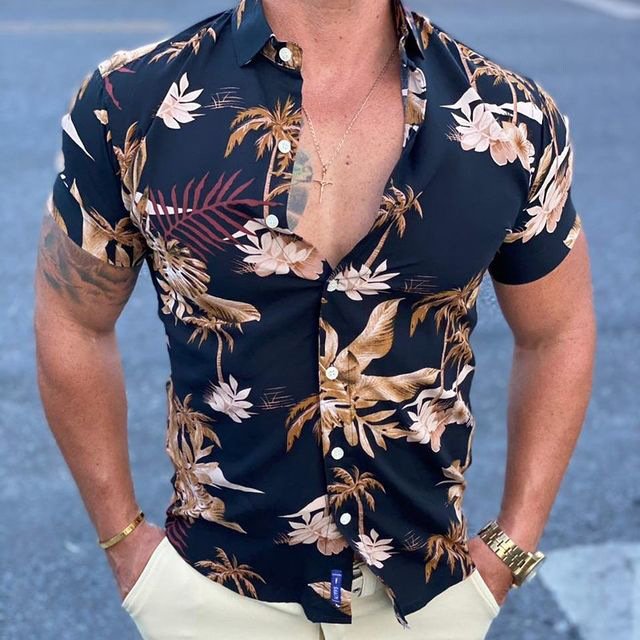 How to style vacation outfits men
Vacation clothes OOTD 1: Hawaiian Print Shirt with Shorts Outfits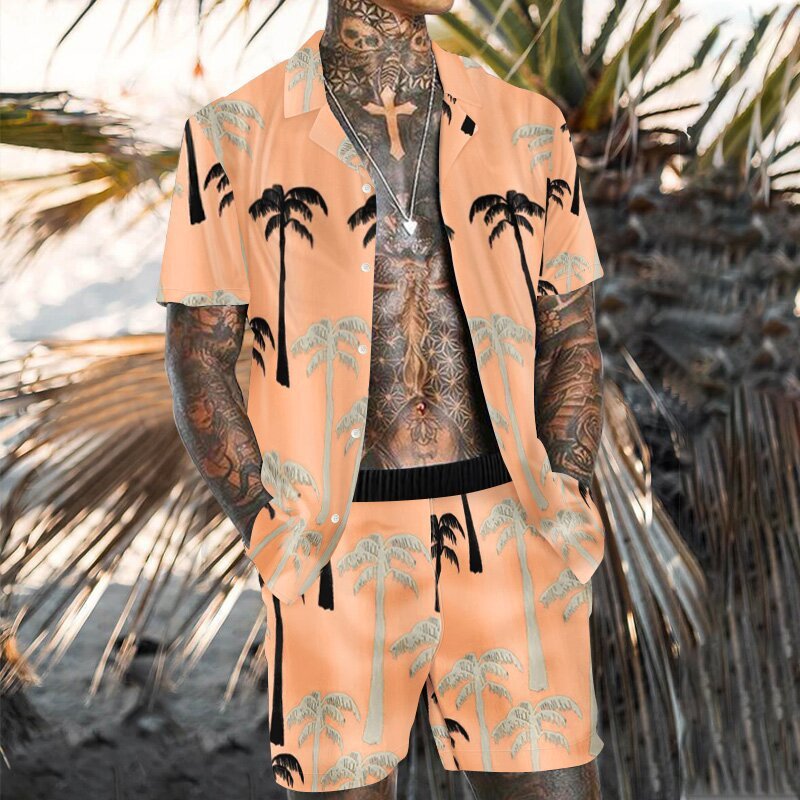 The Aloha shirt (also referred to as the Hawaiian shirt) is a style of dress shirt that can often be worn for casual or smart/casual events. These men's vacation shirts are printed with floral patterns, usually feature short sleeves, and have a collar. One of the greatest advantages of jean shorts is the fact that they pair well with just about everything, from graphic tees to button-ups to v-neck shirts.
Vacation clothes OOTD 2: Open Shirt with Shorts Outfits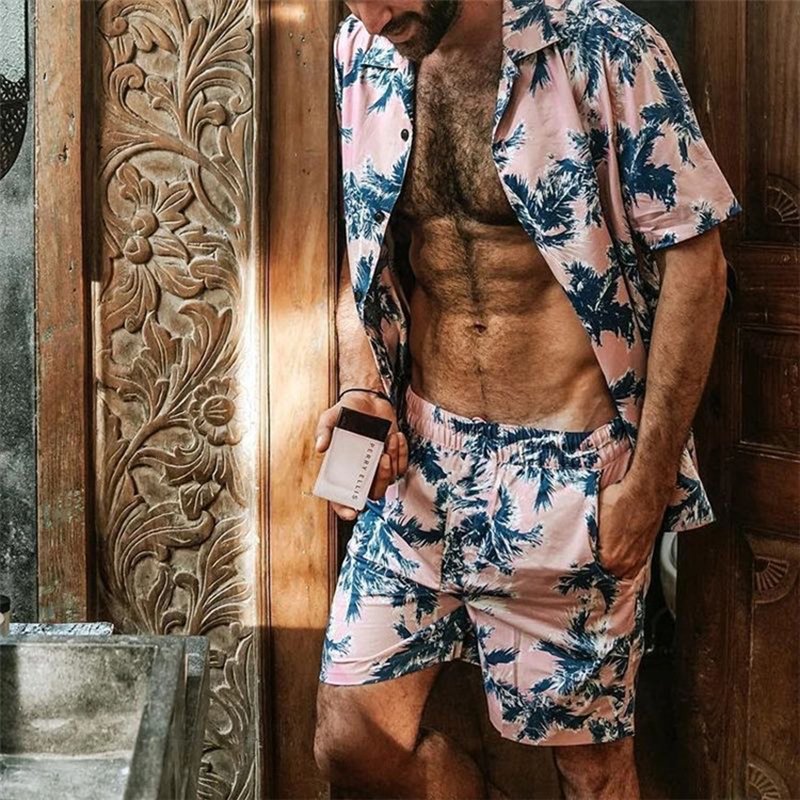 If you're into the open shirt look, you may be interested in pairing an open shirt with a pair of shorts. This beach vacation clothes look is ideal for anyone looking to dress fashionably while wearing the smallest amount of fabric possible. This is efficiency at its trendiness.
Vacation clothes OOTD 3: Printed Shorts Outfits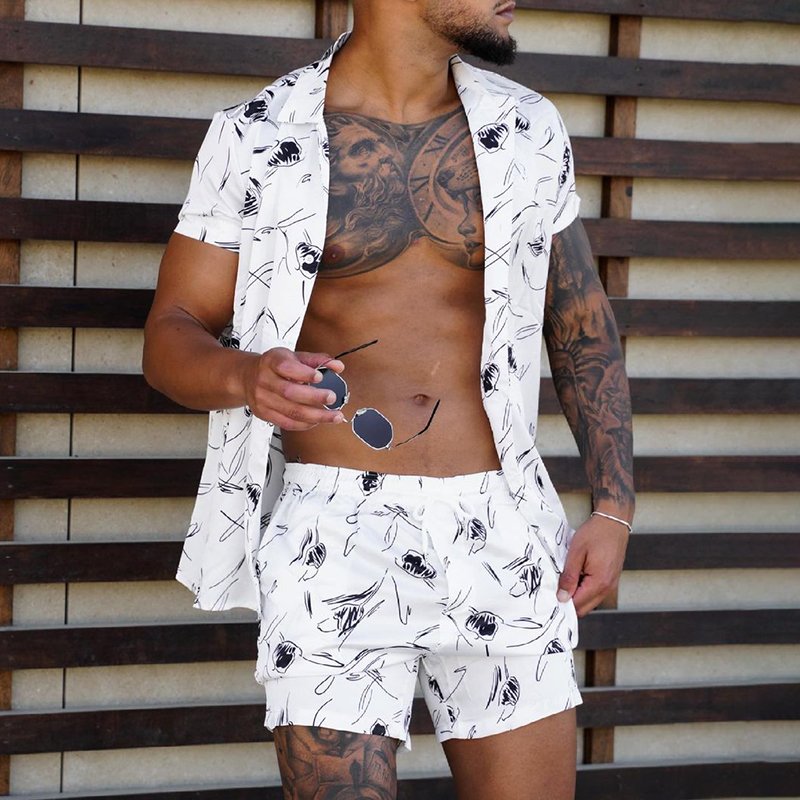 This pairing of a white short sleeve shirt and print shorts looks put together and makes any man look instantly cooler. If you need to immediately play down this look with shoes, complete your ensemble with a pair of olive leather sandals. When we're talking casual summer outfit ideas, colorful printed shorts may come off as looking a tad loud in the city, but when we're talking beachwear, you'll pretty much fall in love with printed shorts. Choose a pair of shorts splashed with color and you'll have no doubts about what to wear on the beach.
Vacation clothes OOTD 4: Vests with shorts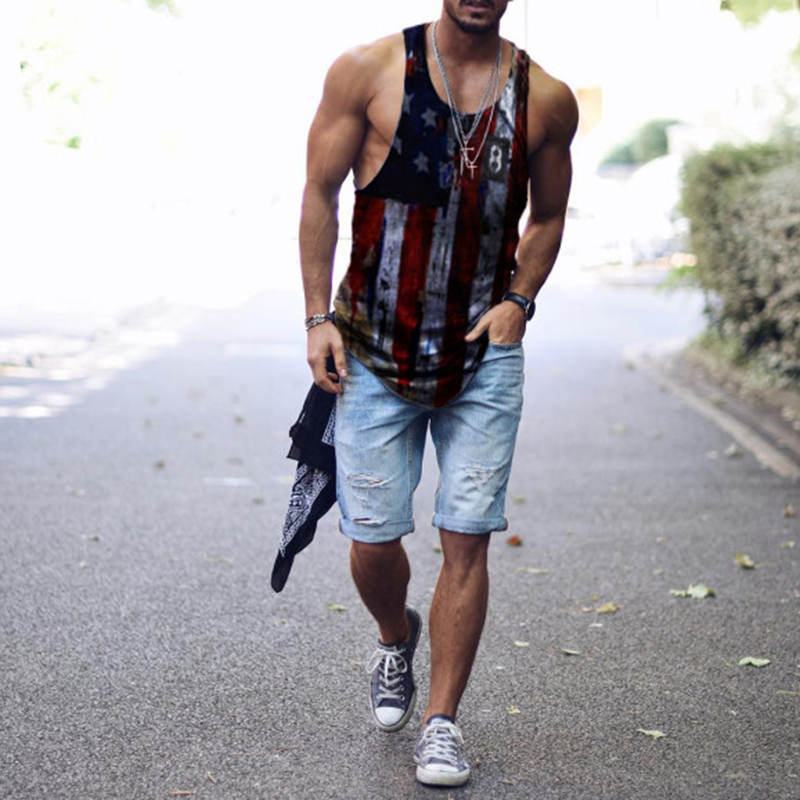 If you're going to dress for beach party, this is a an airy combination and super cool to pull off! Couple a colorful, striped vest with a pair of awesome shorts and top it off with your favorite aviators.
Vacation clothes OOTD 5: Just colourful shorts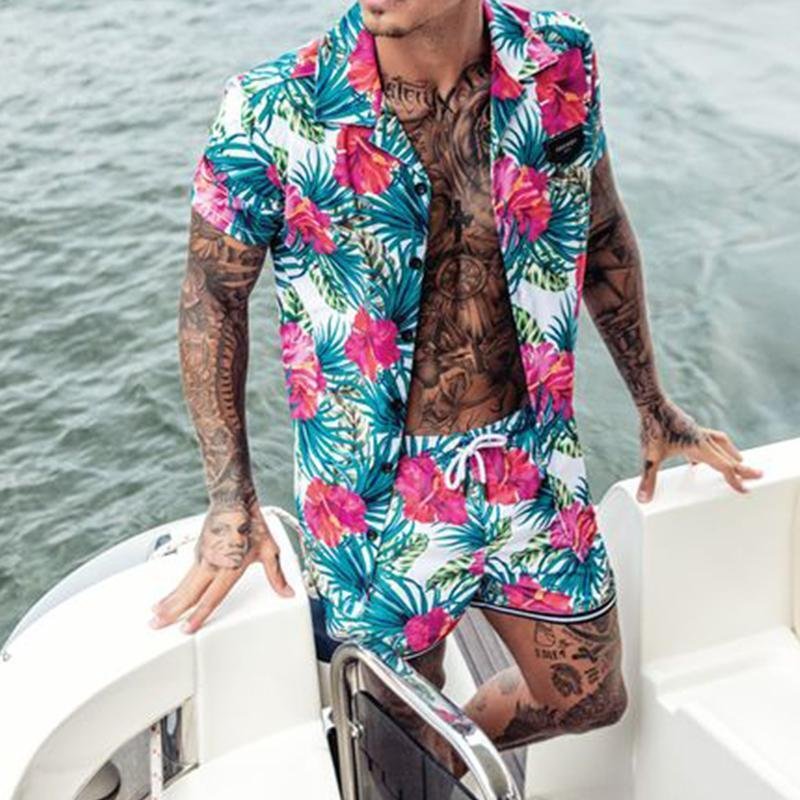 Opting for a bare-chested look is not a bad idea! Especially when you're hitting the beach. Wade into the beach waters in just your water shorts and you'll be good to go. If you're someone who's big on sports, this might just be the perfect statement for you.
Vacation clothes OOTD 6: Smart-casual dining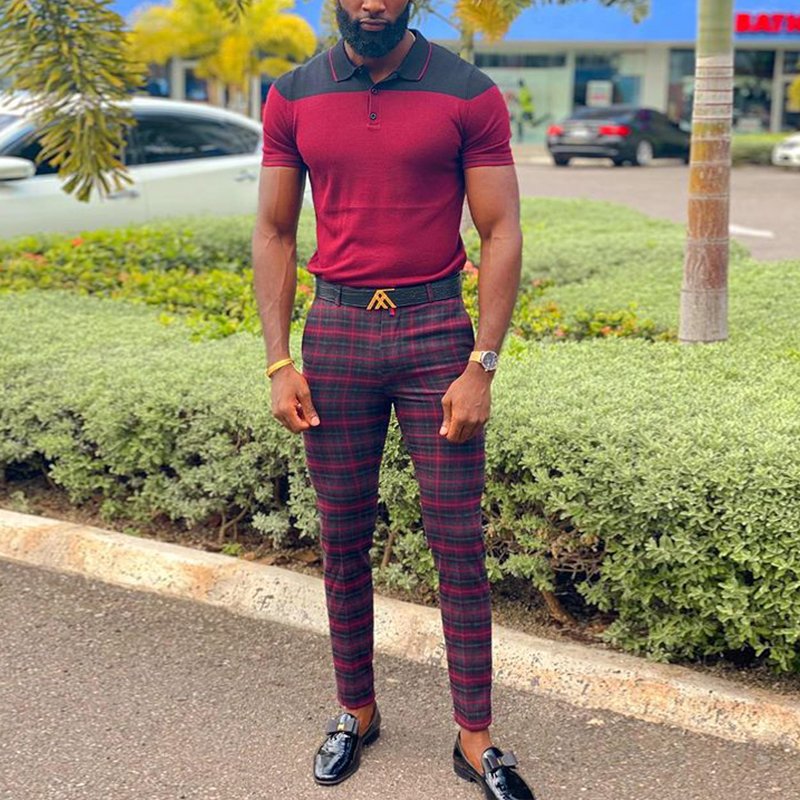 For smart casual dining, pair a relaxed long sleeve lined shirt with neutral linen pants, for a breezy look. Remember to roll up your sleeves of a sense of effortless style. Team with your fave deck shoes to complete the outfit.
Vacation clothes OOTD 7: Casual long sleeve set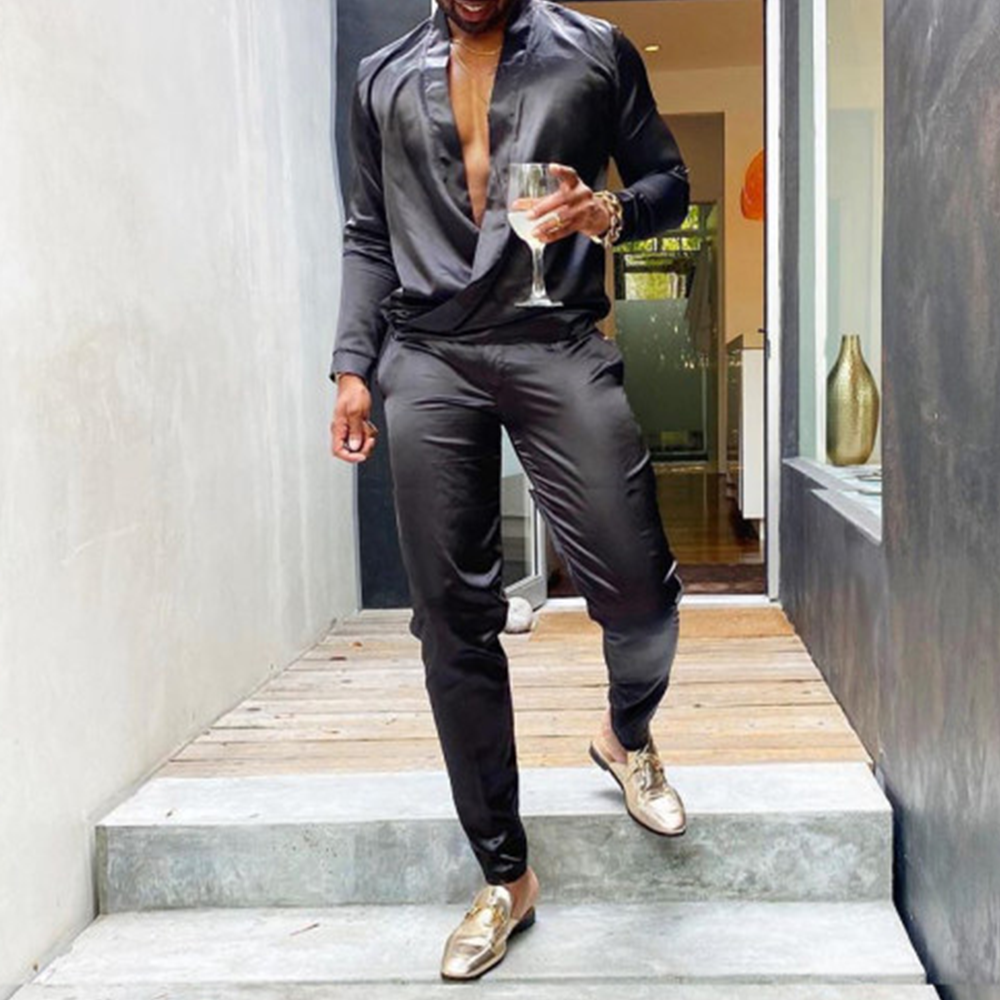 When you come back to the hotel from beach in the night, we think a casual long sleeve set is a best choice. The comfortable material will make you feel relax after a day of play.
Beachwear accessories
Beach hat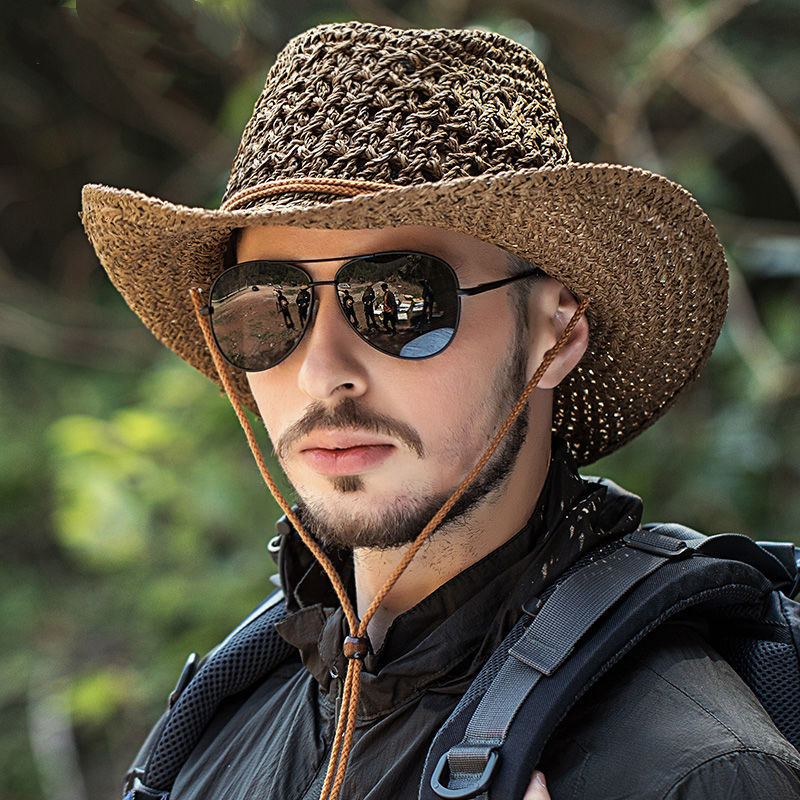 Your face needs extra protection at the beach, even with sunscreen. It's your body's most sensitive area and the most prone to sunburn – and the most noticeable place for premature wrinkles! A protective sun hat is a must-have on your beach packing list. Men also need either a baseball hat to shade the face or a bucket hat for increased face and neck area protection.
UV Protected Sunglasses: Prefer Staying In The Shade
Not only do you need to protect your skin, but you also have to protect your eyes. This goes for everyone who's really looking forward to spending most of their days on beaches and shacks!
Portable sling bag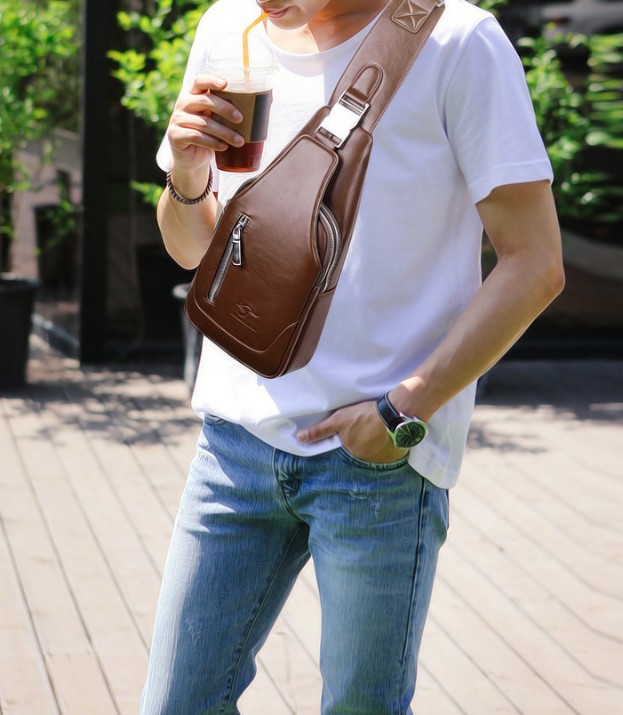 The best experiences come when you don't have to worry about holding heavy backpacks. As a resolve, carry a fanny pack or sling bag so that you can roam around hands-free! When it comes to things to take to small bags are a must have!
These Hawaiian vacation outfits ideas will help you plan what to wear in Hawaii with ease. The best Hawaiian outfits for a vacation are light, cool, colorful clothes. If you are still consider what should a guy wear to a beach vacation? Please don't worry, we are a men clothing online store more vacation outfits men please click BrosWear beach vacation clothes collection to see more. What's more, do you want to know How to Wear Retro Outfit for Men? Please follow us we will share you more men's OOTD to you.