Let's Pick Waffle Shirts for Your Wardrobe | Waffle Weave Benefits
Jan 11, 2022 by BrosWear | Men's Clothing Shop | Casual & Vintage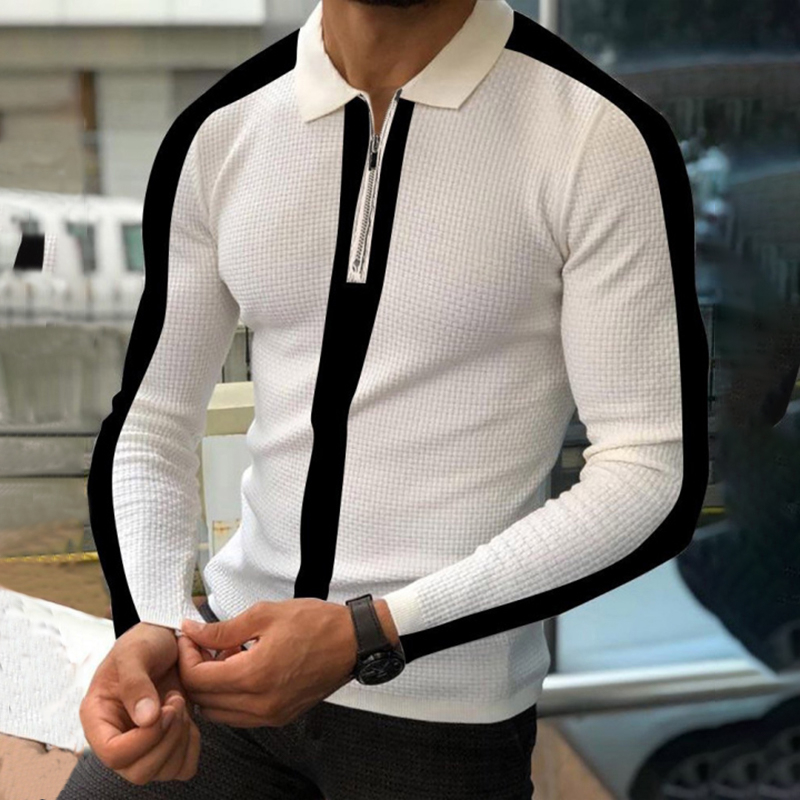 Waffles - Americas favorite breakfast foods, many people like it right? But today we want to talk about one of this season's hottest styles - WAFFLE KNIT.
What is waffle weave?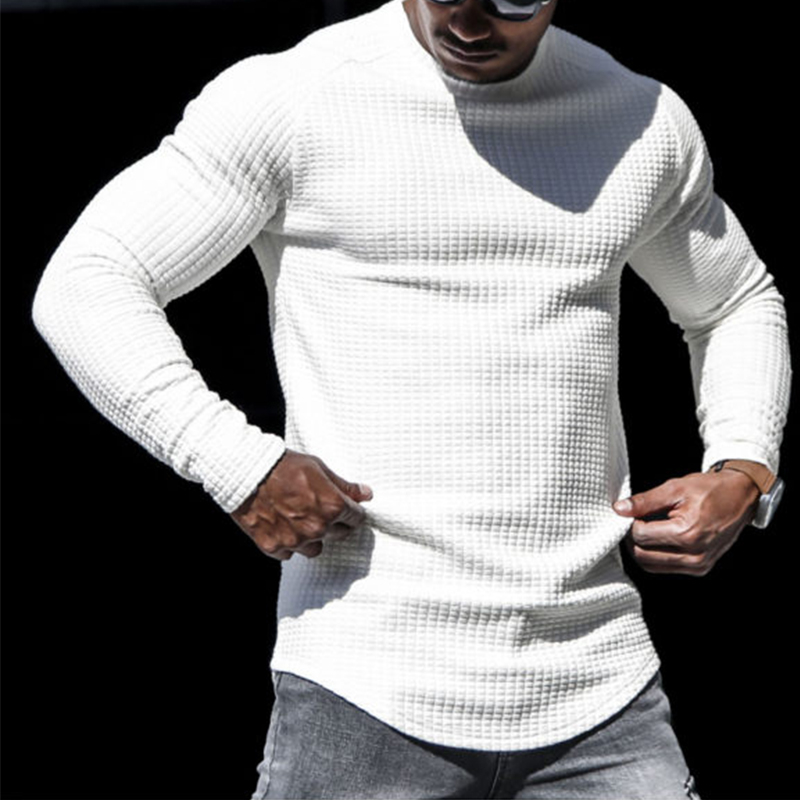 Waffle fabric, also known as honeycomb fabric, has raised threads that form small rectangles. Waffle weave is a further exploitation of plain weave and twill weave which produces a three-dimensional effect. The combination of warp and weft floats creates the structure.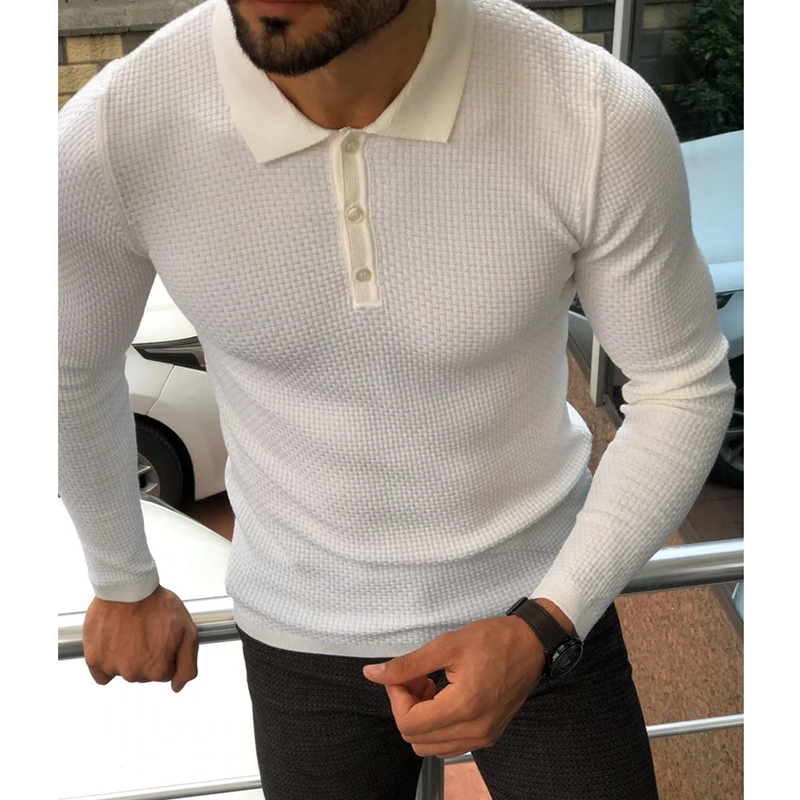 The surface of the fabric has a texture that looks like a waffle, hence the name. Some call it Pique, others call it Thermal Knit, and some call it Honeycomb Fabric.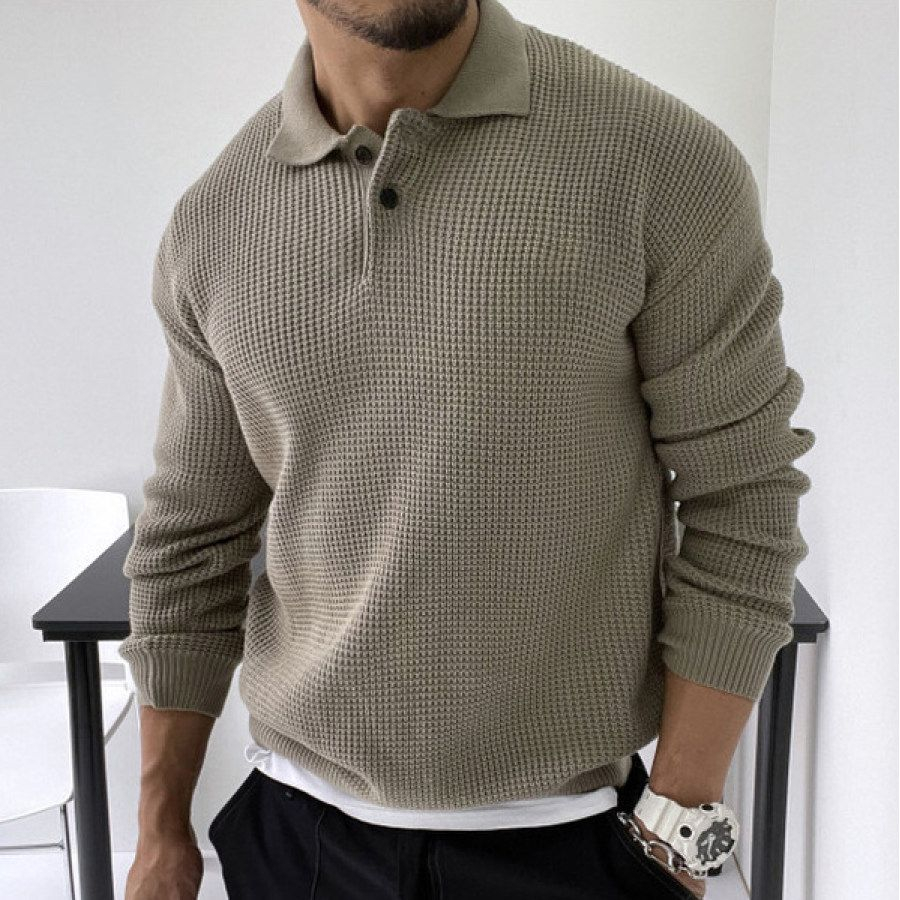 The benefits of mens waffle shirt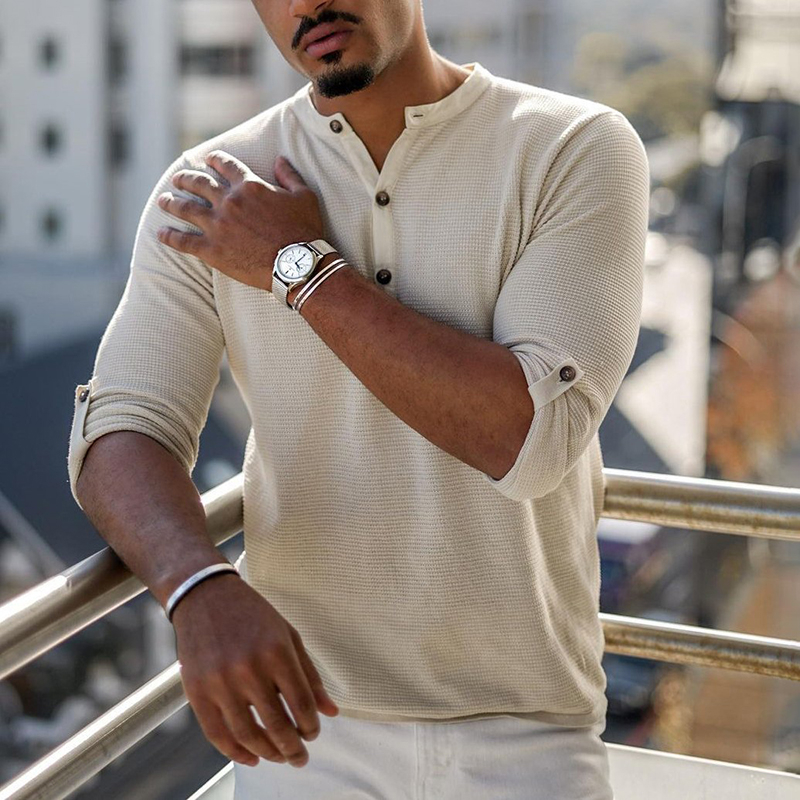 Highly absorbent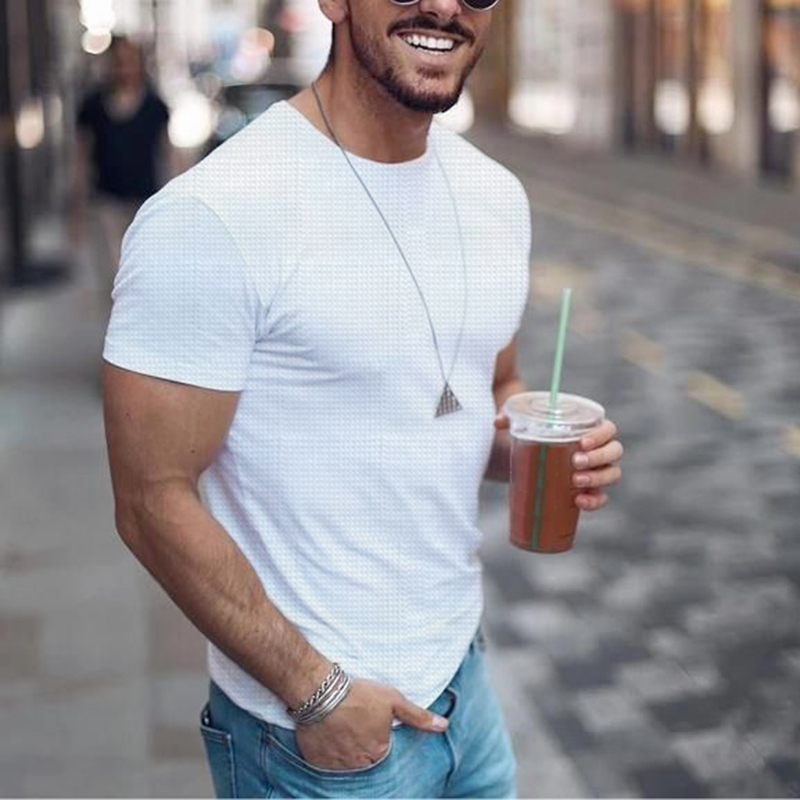 Waffle weave fabrics are considered highly absorbent. This is due to the fact that once they have been washed, the waffle-weave stitching creates small, honeycomb-like pockets. The pockets effectively increase the surface area of the fabric, allowing it to absorb more water than a traditional weave.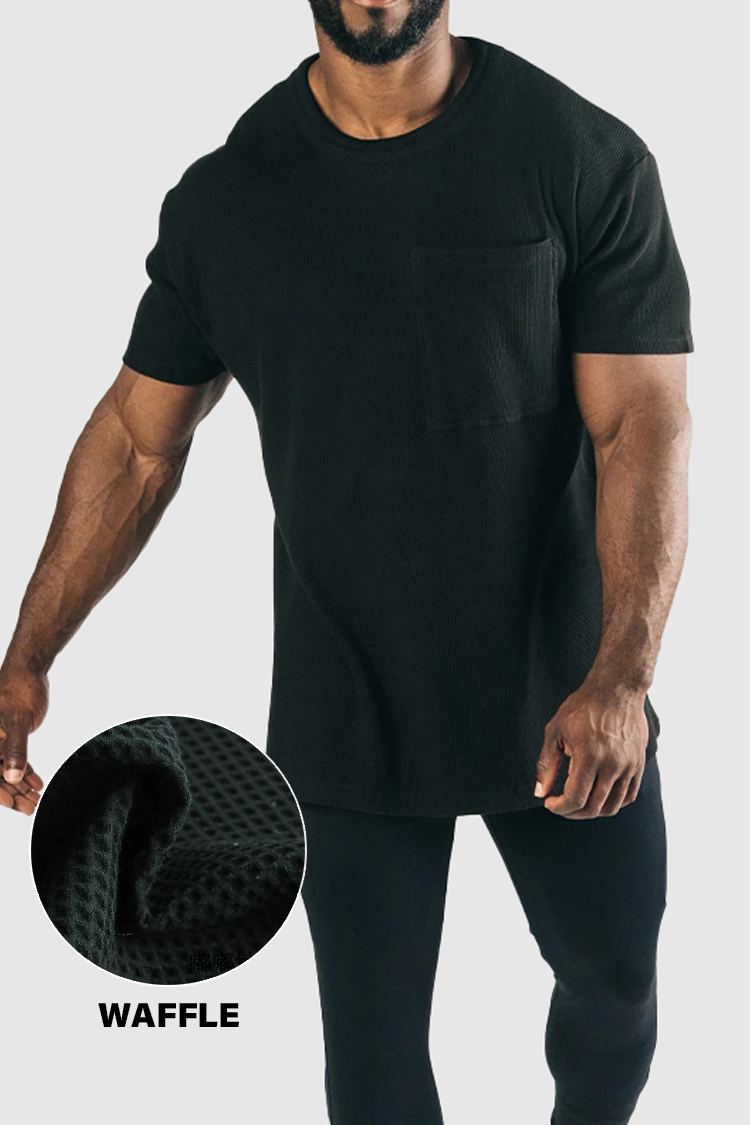 Quick drying
With a waffle weave, these properties are enhanced. Because of the raised surfaces of the weave, the cover actually has a much larger surface area than plain covers. This makes it much more absorbent, keeping you dry and clean during humid summer months. Airflow is increased by the weave, making it more breathable.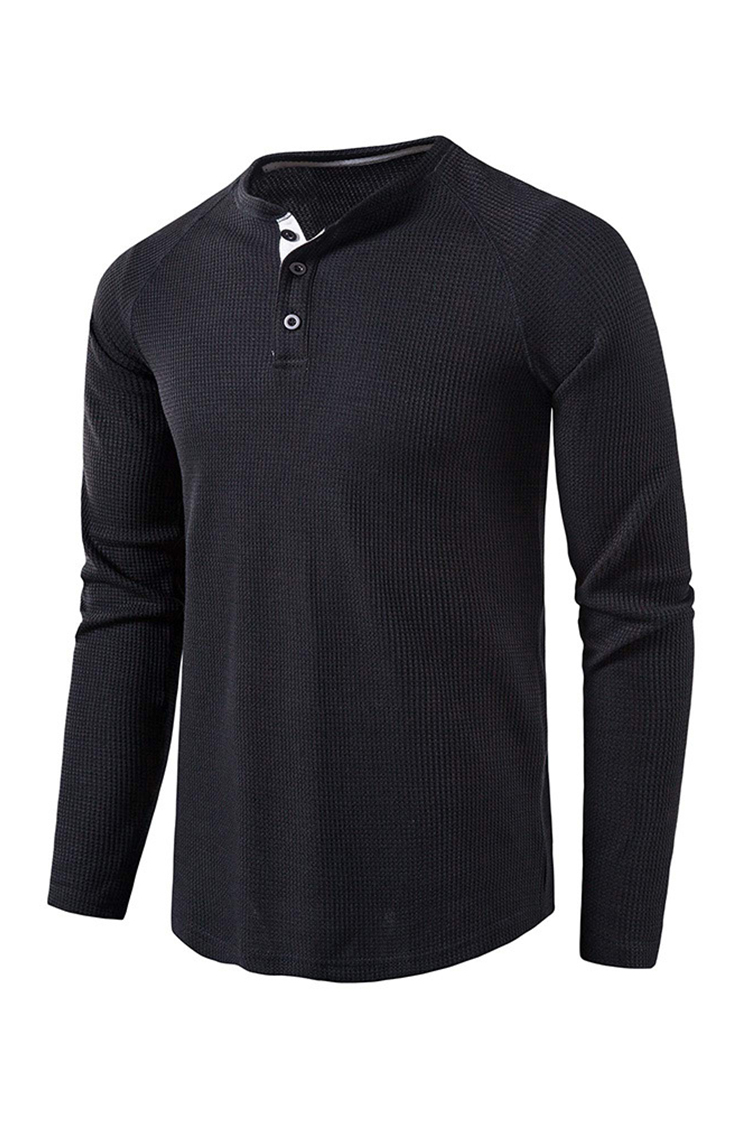 Comfortable fabric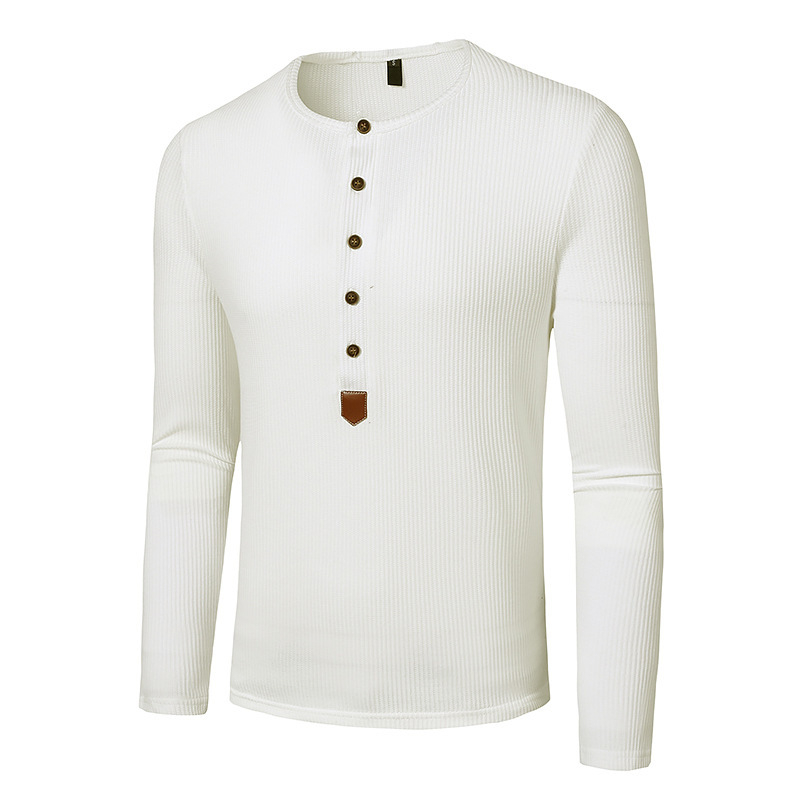 Waffle weave fabric is most popular for products that you'd think of as soft and cozy. The plush and snuggly honeycomb weave allows for airflow, too, so this highly absorbent waffle material dries quickly. Waffle fabric shirts and pants give you that tight yet cozy feel that's perfect for indoor or outdoor use.
Keep you warm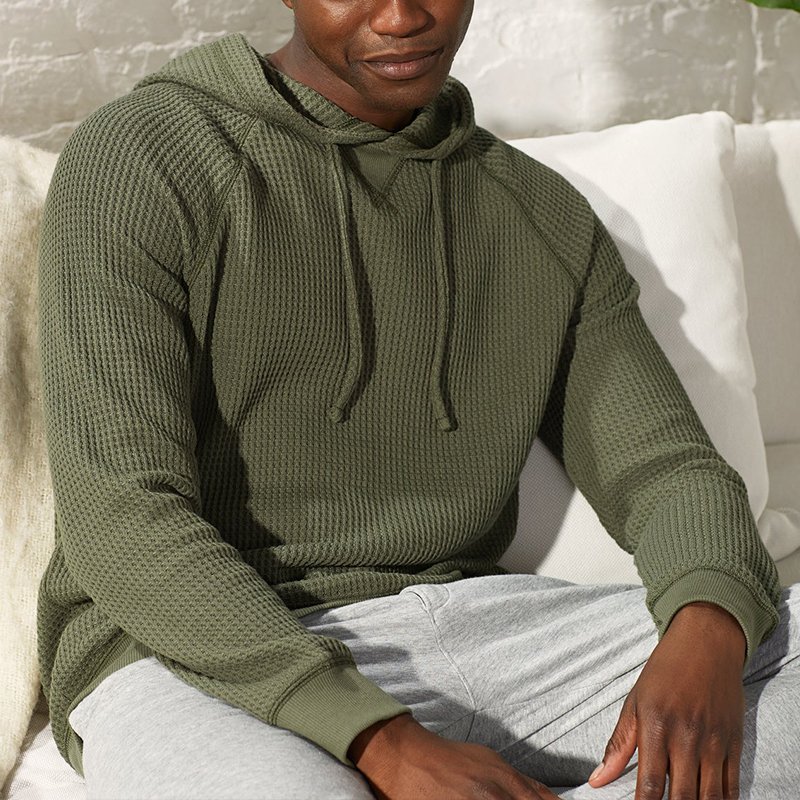 Because the weave traps and holds body heat, waffle fabric is perfect for staying warm and cozy. A waffle-knit crewneck tee will indeed keep you quite warm when the mercury has plunged to the bottom of the thermometer. Although this multipurpose material is the go-to fabric for long underwear, or thermals, it's not just for underwear anymore. The same qualities that make it so useful as thermal underwear have also made it all the rage for modern day tees. Men's waffle shirt, it's the best base layer for extreme cold and comfortable to wear on its own. And trust us, thermal shirts do work for keeping you warm in the winter.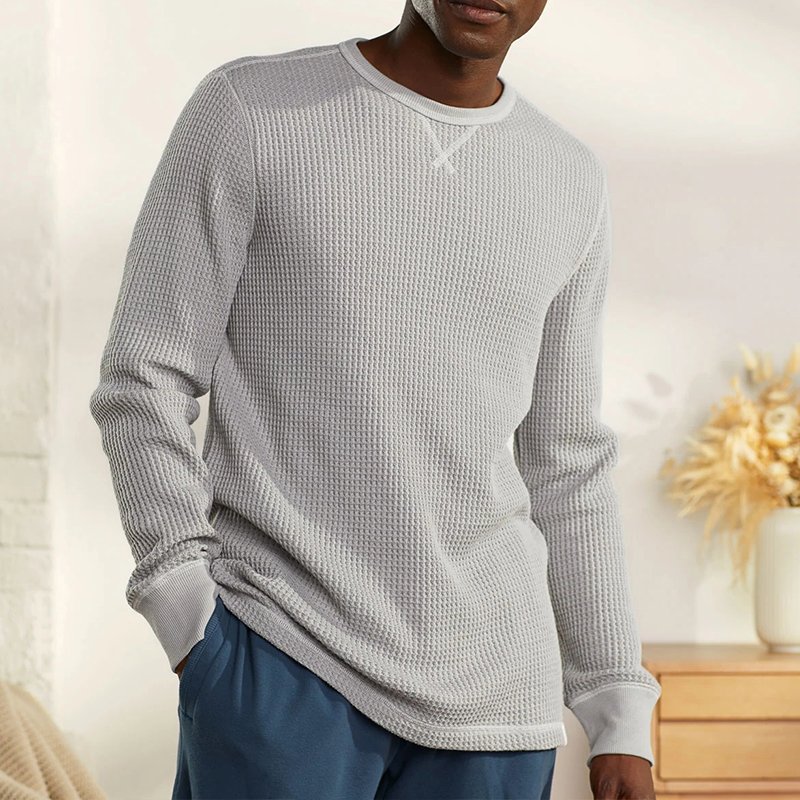 Lightweight
Depending on the tightness of the weave, waffle fabric can still be lightweight, but the weave's design helps create a warm layer of air next to the skin, which makes this an ideal fabric for winter clothing and bedding.
No longer stuck in the 80's, the waffle knit tee is now a wardrobe necessity, and worn on the outside instead of as an undershirt. It comes in a huge selection of colors, styles and designs. Waffle tees are a must-have this fall and winter season, and can complement just about everything in your wardrobe. The waffle tee looks great on everyone. The tee has a flexibility of style to it and a no-frills, down to earth feel. You can wear it half-tucked in, with the sleeves pushed up. The waffle knit tee is a wardrobe workhorse providing comfort and great style. As a closet staple, you will want to get one in a multitude of great fall colors to celebrate the spring season!
BrosWear has a wide selection of men waffle shirts, what's more, do you want to know 7 Benefits of Wearing Cotton Linen Men Clothing? Please follow us, we will offer you the professional men's clothing knowledge to you.