How to Wear Mens POLO Shirts Stylish?
Feb 19, 2022 by BrosWear | Men's Clothing Shop | Casual & Vintage
The Polo shirt is back and cooler than ever. The polo neck has made its way into every menswear wardrobe today. Polo neck t-shirts are identified by typical collars that usually feature slightly rounded corner-tips and a placket with two or three buttons. They generally come in cosy, stretchy fabrics like pique, jersey knit and ponte fabric. They are also sometimes called 'golf shirts' or 'tennis shirts' when worn in that context.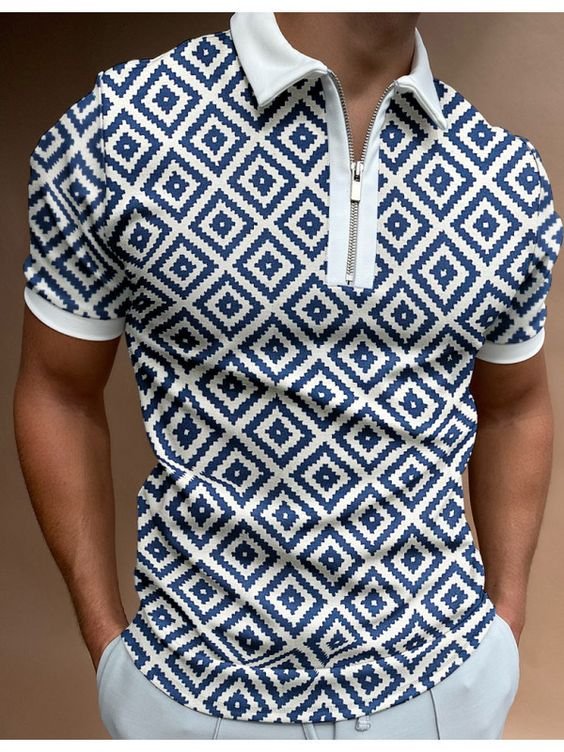 Men feel like their wardrobe is incomplete without some polo shirts with classy colors and great fitting. Polo shirts are an all-rounder, you can style them in any possible way and wear them to events just by pairing them with the right clothes. Also, you do not have to worry about the weather as it works well in all seasons.



Retro Polo shirts look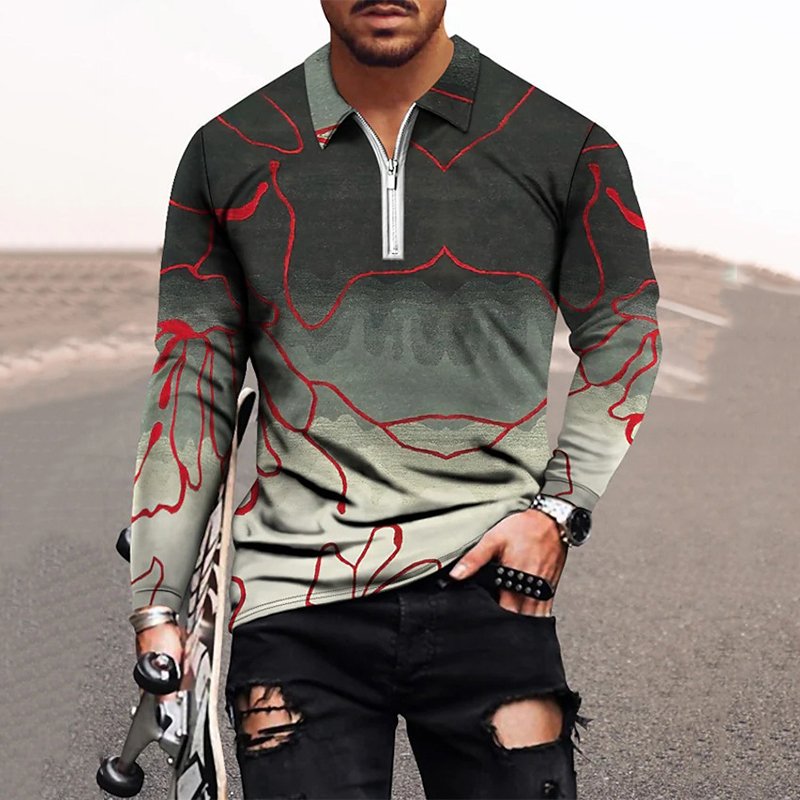 We all know that the 70s was a colorful retro decade. Even in this century the polo shirts were completely hyped up and were the people's favorite. They loved wearing these shirts by pairing up with different clothing pieces. The shirts had retro collars and colorful patterns.



Business classic Polo look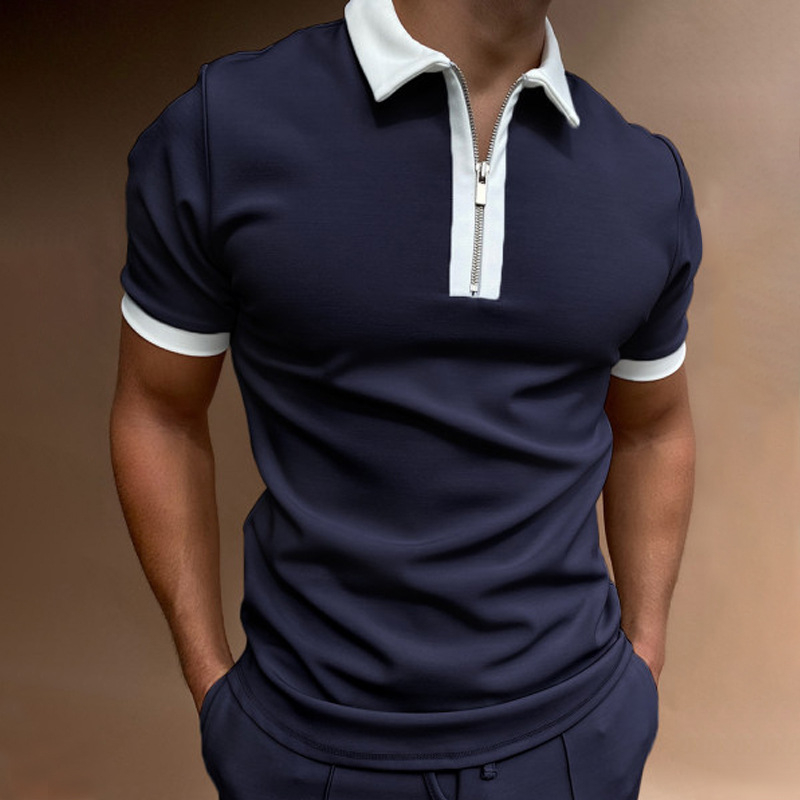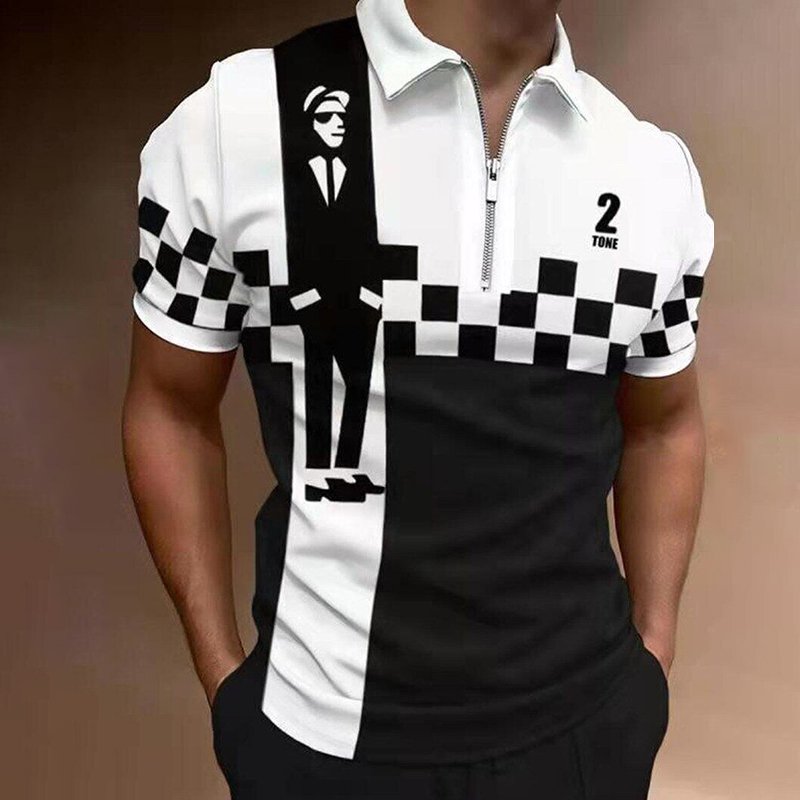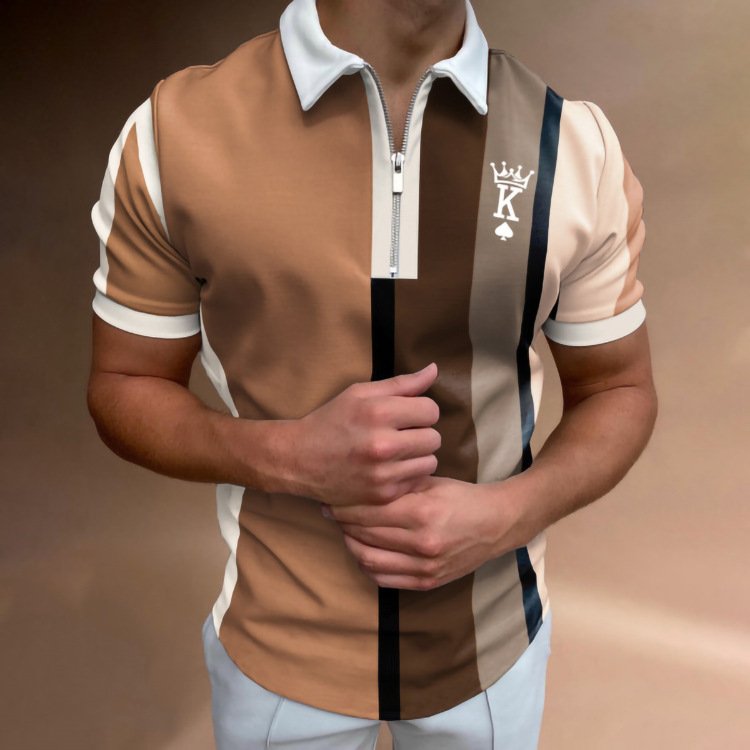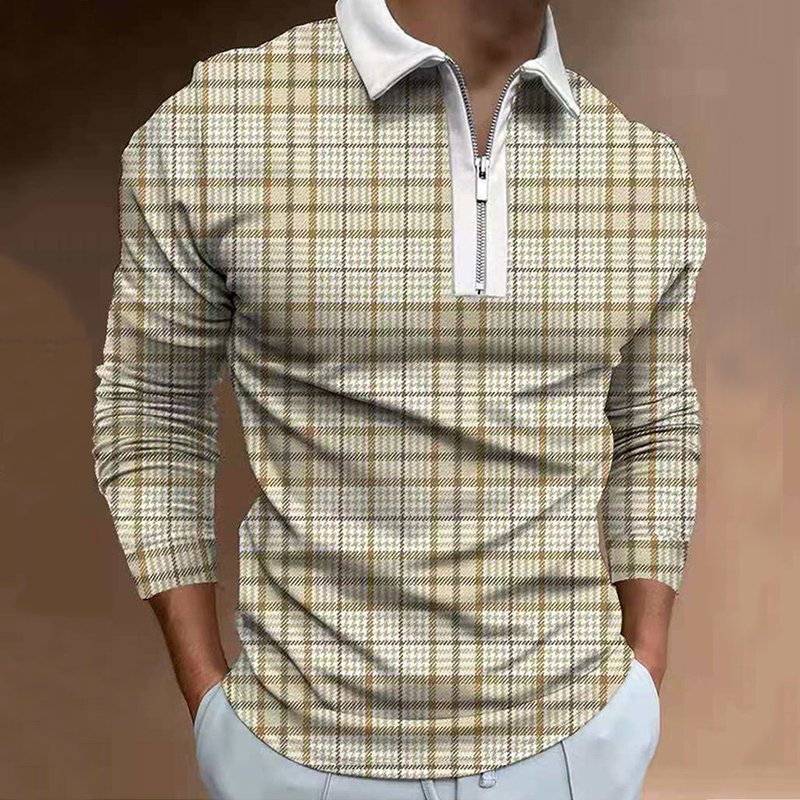 Business classic Polo shirts have simple design: solid color and no pattern. It's that simple! Mix and match your extremely formal pieces with a classic polo neck t-shirt and give off an ultra-sophisticated, man-of-the-world kind of vibe at work. A polo shirt is a perfect balance between casual and formal. It's formal than a crew neck tee and casual than a dress shirt. And it works perfectly for the summers.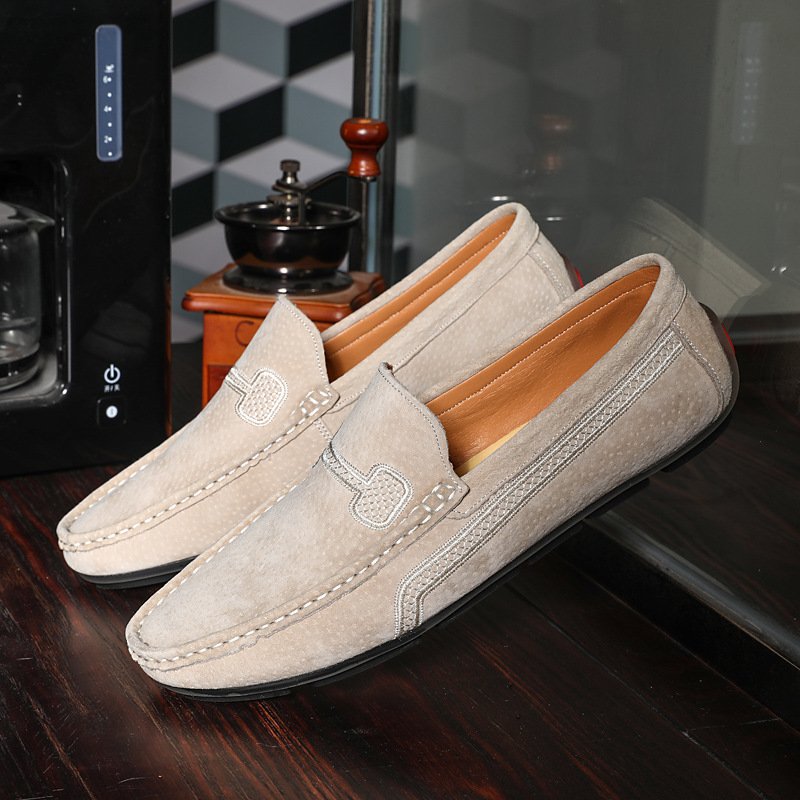 Use a mild block colour for your Polo Shirt and pair it with chinos or black trousers. Go with some formal Oxford shoes and tuck in the shirt for the sophisticated man-of-work look. Moving the classic business or business classic another step up, you can go for a solid coloured Polo Shirt and leather shoes, or loafers. This is a powerful look to blend in casualness and business together and a perfect styling for weekend dinners and drinks with professionals or colleagues.




Casual daily life Polo look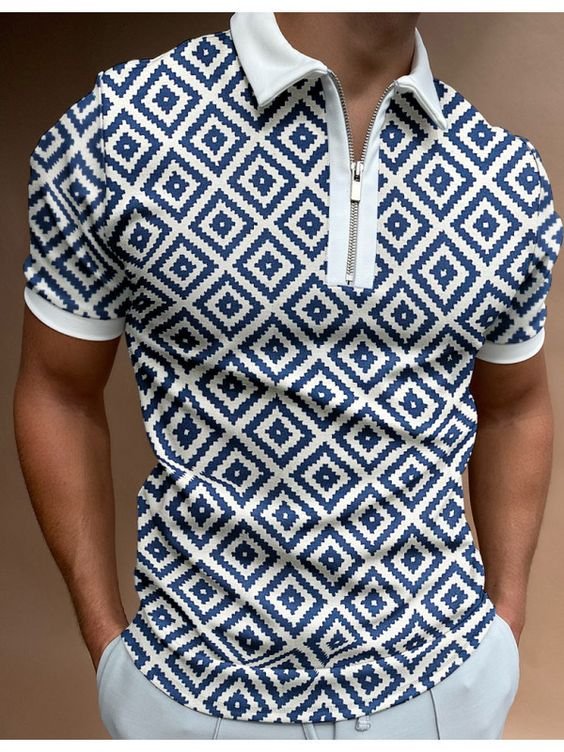 If you're more of a jean's kind of guy, try pairing your polo shirt with some ripped skinny jeans to keep that casual edge. For colder weather, throw a bomber jacket over the top to avoid looking over dressed. This is the occasion polo shirts were made for! Pair with some chinos and a pair of smart shoes for the perfect smart casual outfit.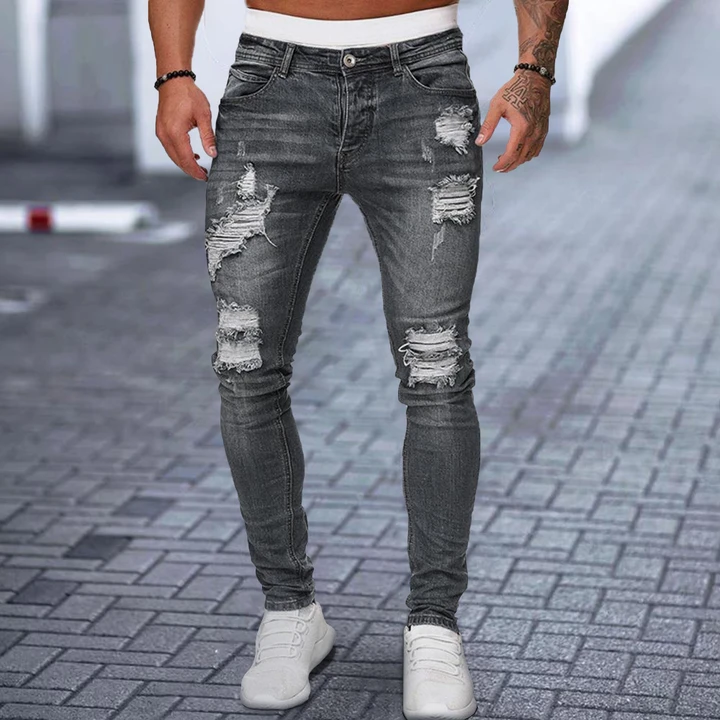 Try opting for a dark polo shirt and keep the chinos light to keep that relaxed yet put together element. Making sure you strike the right balance with shoes is also key for the perfect smart casual look. If the outfit is looking too formal, pair with some white trainers.

Comfy summer Polo look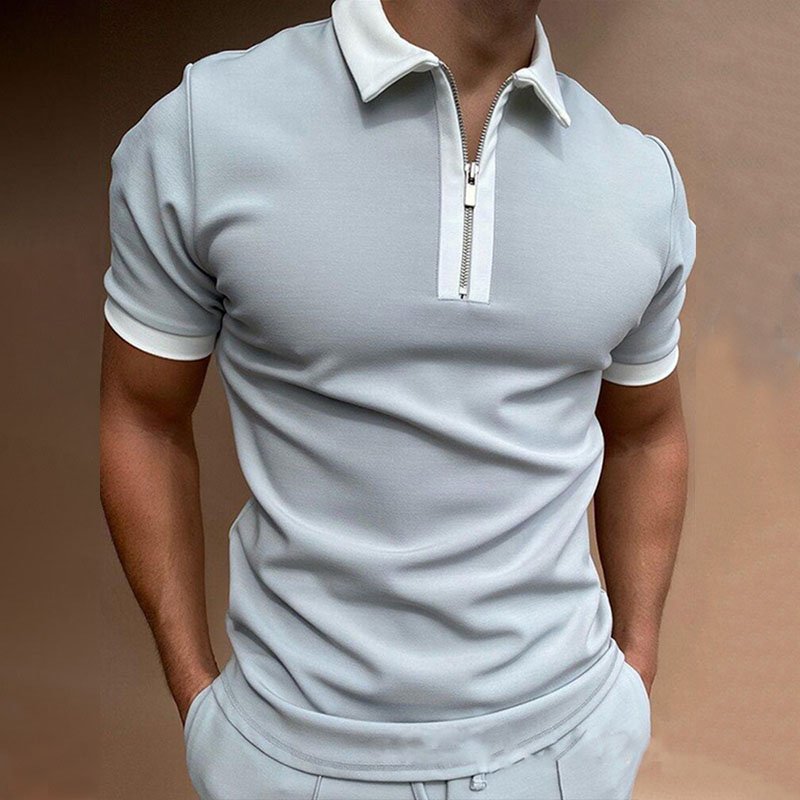 Polo Shirts, especially the pique cotton or the jersey polos, make for an excellent choice of clothing in summers. Creating the breezy summer look is super-easy and highly comfy with Polo Shirts. When it gets all sweaty and hot, you can up the ante with Polo Shirts combined with shorts and casual-comfy shoes such as loafers or boat shoes.

Sporty Polo look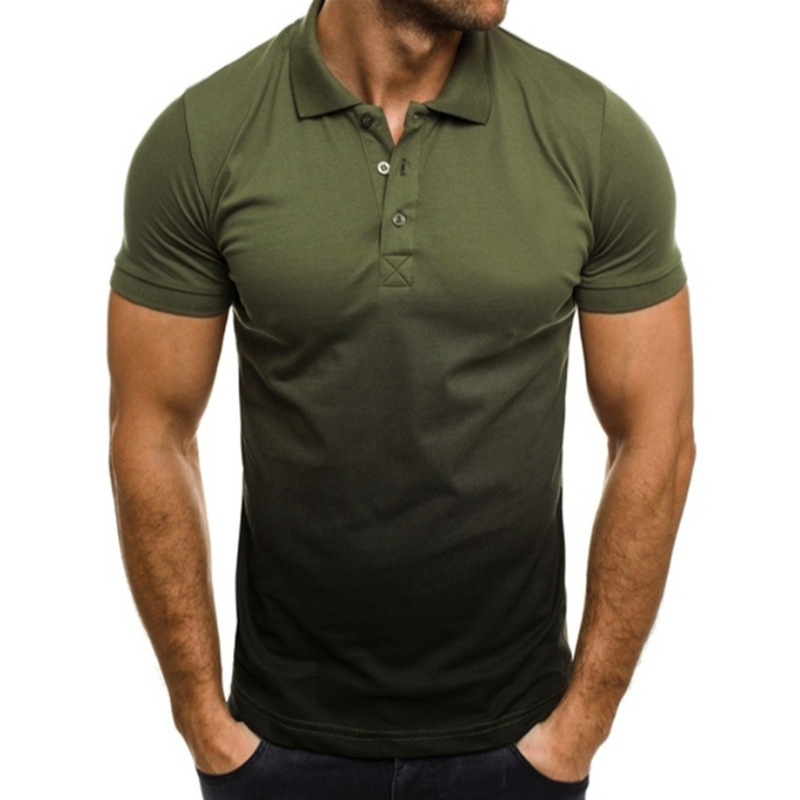 Prep up your sporty game with jersey knit Polo Shirts and the most obvious go-to sports lowers - the shorts! You can further step up the sporty-look ladder by experimenting with different jersey styles. For example, you can pair up your Polo Shirts with solid chill bomber jackets and tracksuit joggers.

Short sleeve polo shirt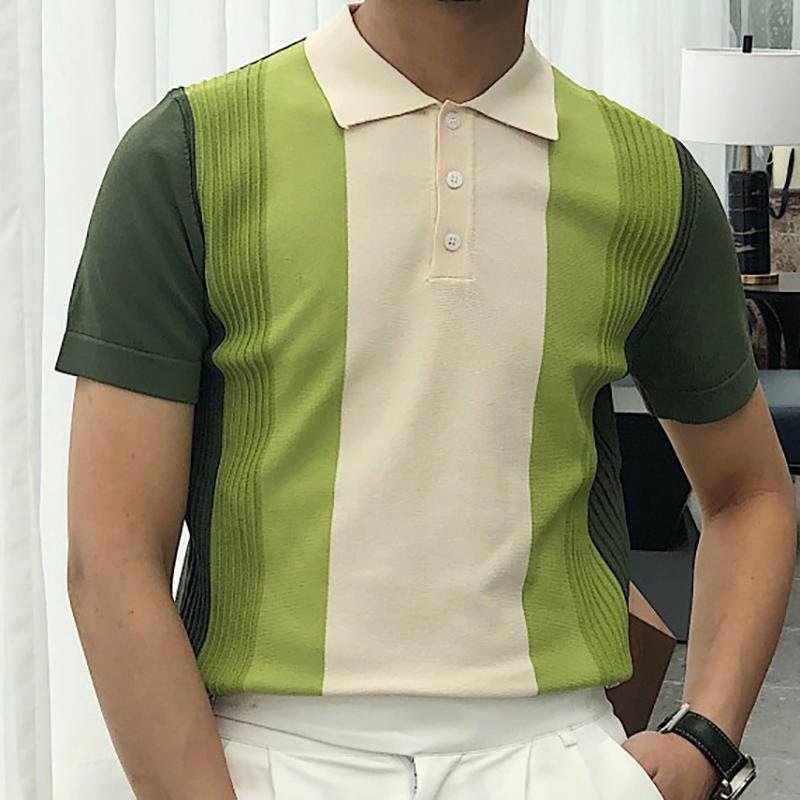 This POLO style traditional and comfortable. With a relatively loose fit, it's easy to move it, the collar is wide and it makes for a really easy, interchangeable garment. Whether you're wearing it for sport, a day out, dress down Fridays or to the pub, a short sleeved polo shirt is a super easy item to own that will never look out of place (except perhaps at a rave). Our range of short sleeved polo shirts come in many styles, colours and patterns.

Long sleeve polo shirts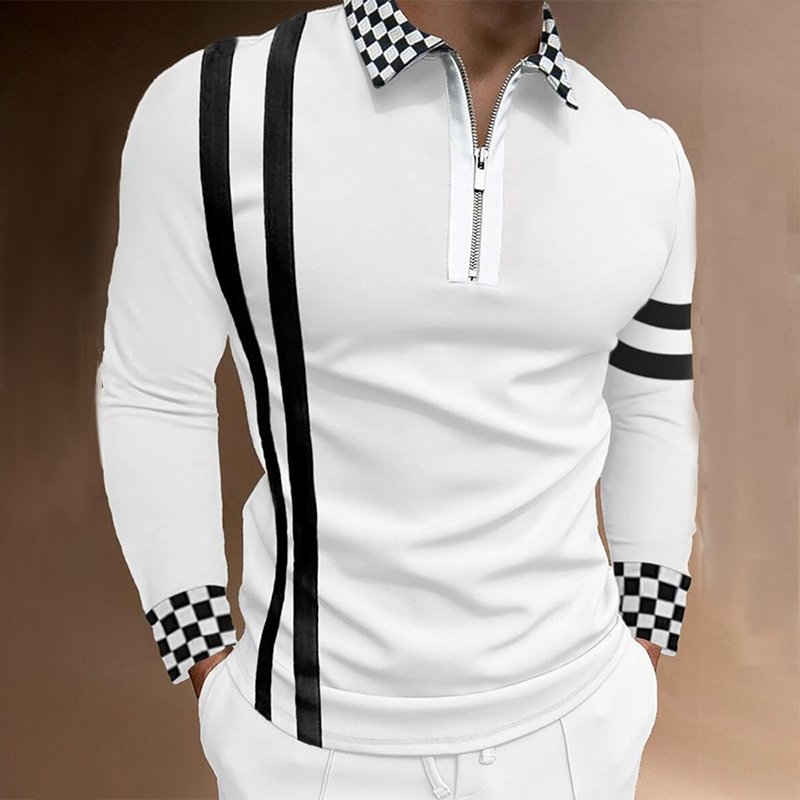 The only difference here is, you guessed it, the sleeves. Long sleeve polo shirts have full length sleeves, just like sweaters or button up shirts.

Vintage polo shirts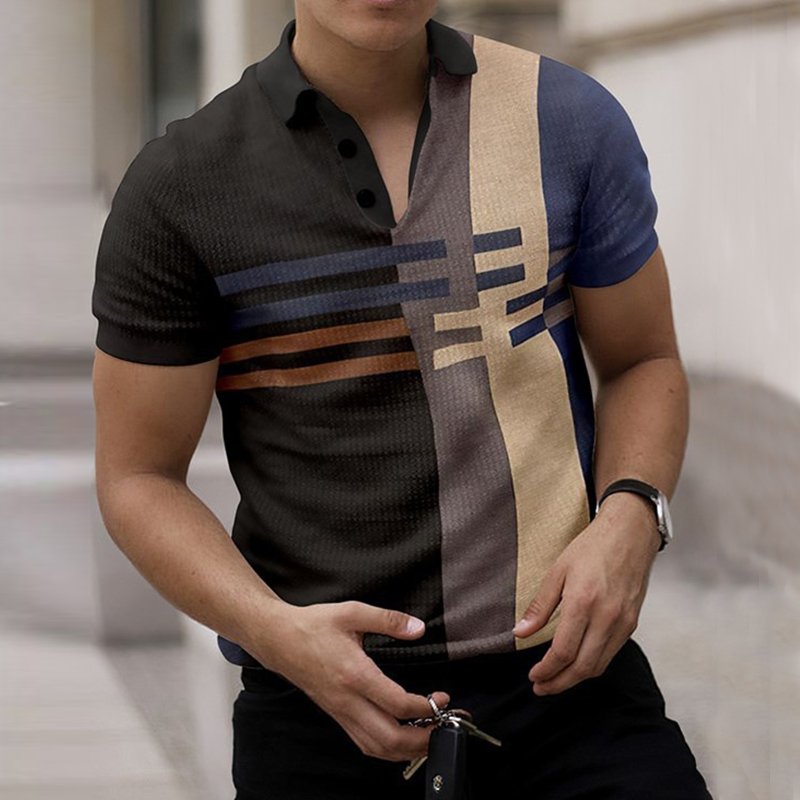 We have many retro style pattern polo shirts, the style take you bring back to 70s'.

Zip polo shirt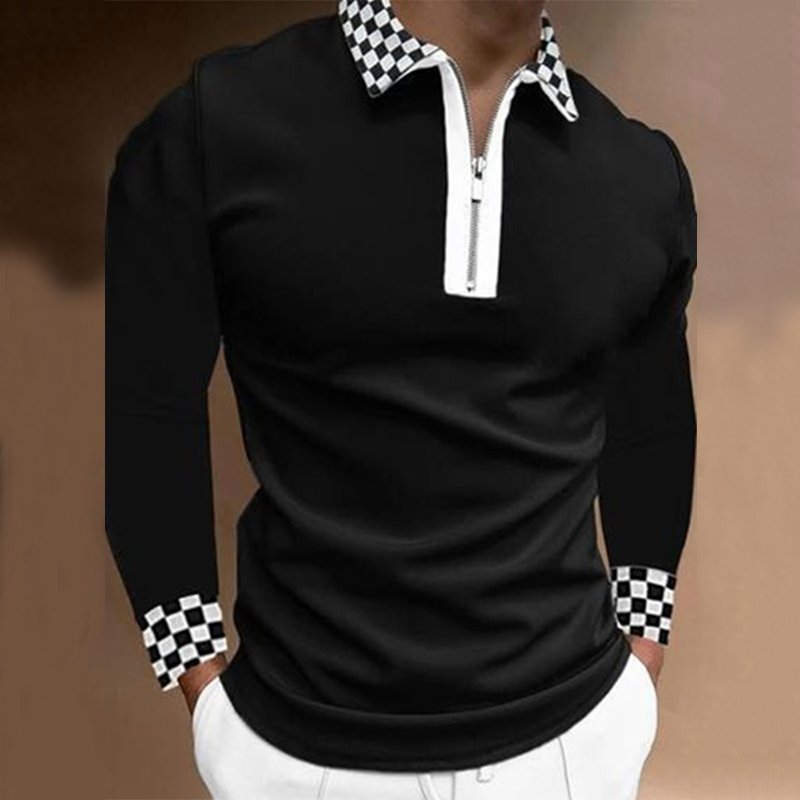 Except button up Polo, we also have Zip polo shirt.

Regular fit polo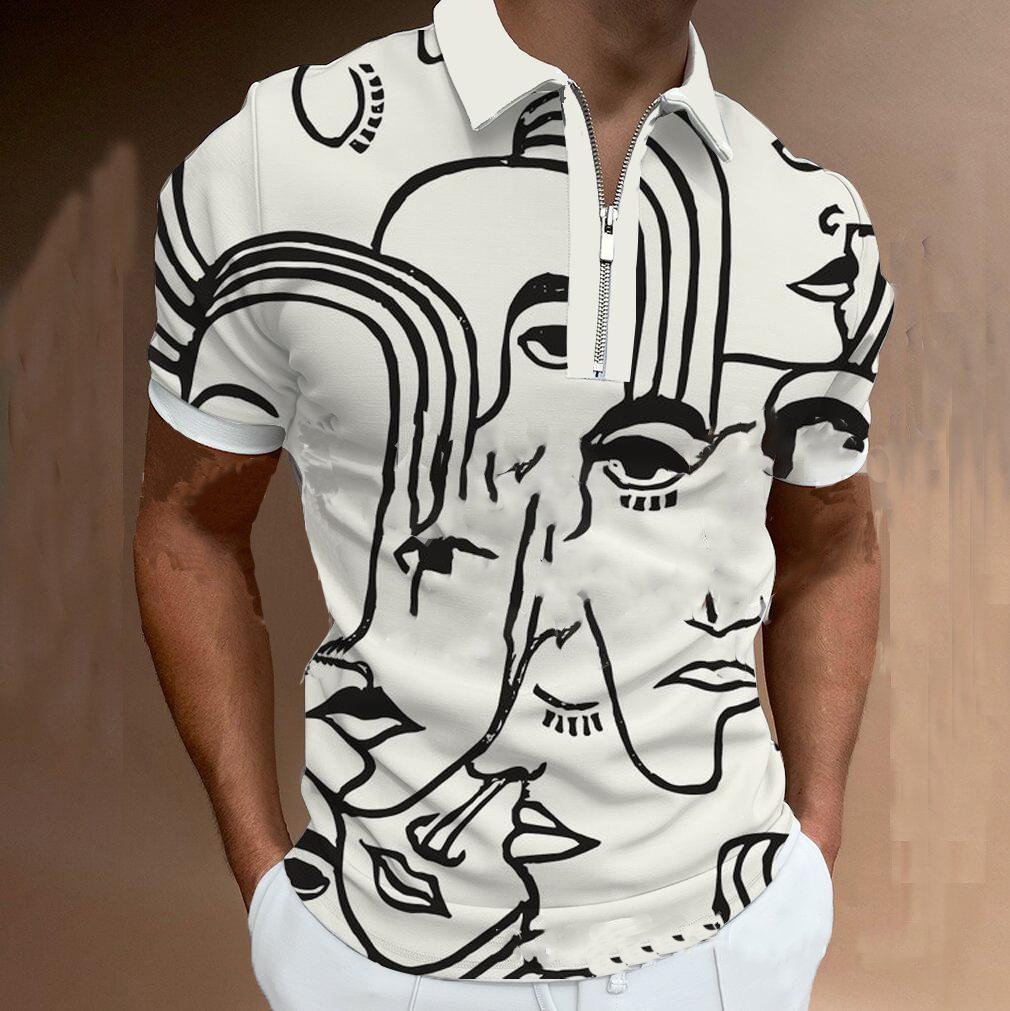 As suggested in the name, regular fit polo shirts are unsurprisingly the most common fit. Sitting relatively loosely on the torso but tighter on the arms, this is a great style for those wanting to show off your body and equally, good for hiding that little unwanted bit of weight! This comes in different sleeve length so you can pick what's right for you.

Slim fit polo shirt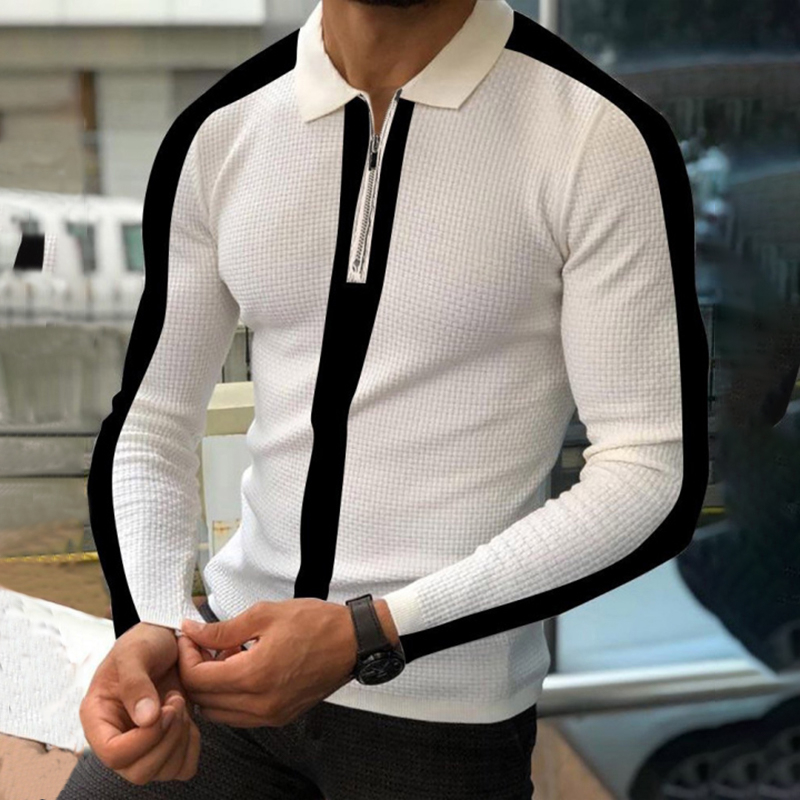 If tight is right for you, a slim fit polo shirt will be right up your street! Unlike the skin tight Tees you'll find on the high street, vintage slim fit polo shirts and wholly flattering and a great to pair with chinos and jeans for a night out or date. If you're confident in your body and want to show it off, this is the style for you whilst also keeping a classic but contemporary vibe to your outfit.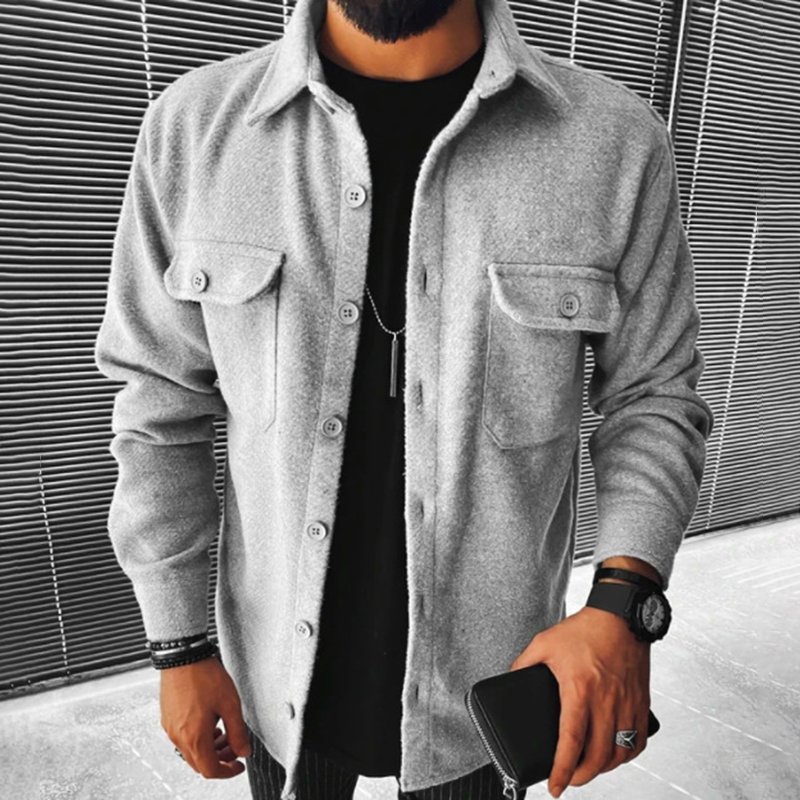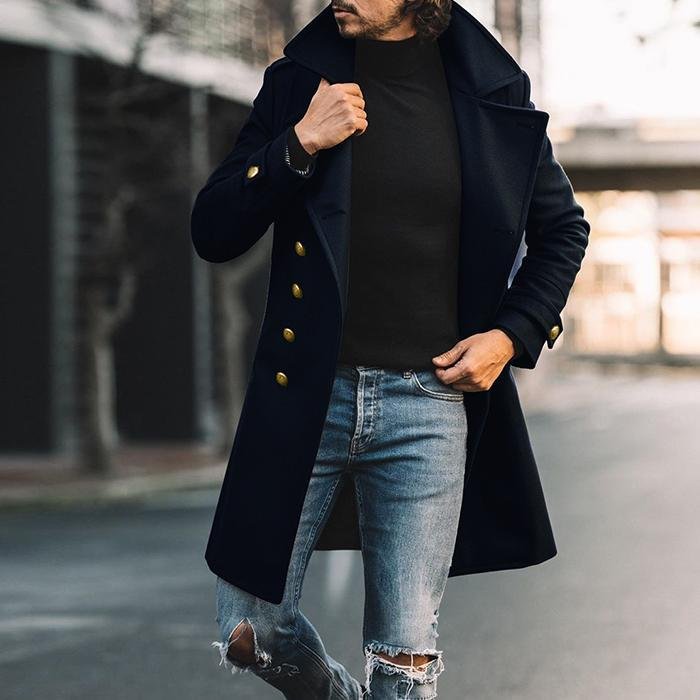 Polo Shirt, the wardrobe staple of preppy gentlemen, is one attire you can not go wrong about. The versatile, ideal garment is the perfect go-to, whether you have a casual date, a laid-back interview, or a hangout at a quaint bistro. BrosWear - a men's online clothes store, which will offer you the different kinds of Polo shirts. Do you want to know How to Wear Retro Outfit for Men? Please follow us, BrosWear will offer you the professional men's clothing blog.